Popular App Guide for Parents & Educators
from Safe, Smart & Social
Apps considered safe for teens. These apps are relatively safe for kids and students, and they can be used to help a kid shine online to impress colleges and future employers. When used wisely, these apps will help your students adjust their Google results to create a portfolio of online accomplishments. If your kids want to have a profile on these networks/apps, please consider having a dialog with them.
Facebook Age: 13+ Facebook aims to give people the power to share and make the world more open and connected. Kids tend to share personal information on their Facebook profile. This information is often visible for college admissions officers, and future employers when they search for them.
Facebook Messenger Age: 13+ Facebook messenger (owned by Facebook) allows you to chat with anyone on Facebook. To initiate a conversation with users you need to add them to your Facebook friend list. We suggest parents to add their students on Facebook and monitor who they are adding as friends.

Instagram Age: 13+ Instagram is a free photo sharing application that allows users to take photos, apply a filter, and share it on the service or other social networking services. This app is great for showcasing one's accomplishments and adventures. However, kids need to be careful with what pictures they do post.
Inaugural Public Awareness Conference - Save the Date

What do you think of when you hear "sex trafficking"? Most people don't know the full truth, and Meet Me at the Well wants to change that.

It's closer than you think!

Come to the conference that will speak the truth of WHERE it happens, WHAT it actually is, and WHAT the community can do about it.
Red Sand Project - interactive exhibition to raise awareness about Human Trafficking
Join Representative Ruth Briggs King at 10:00 AM on Sunday, June 10th in The Circle in Georgetown, Delaware!
June 10th is National Children's Day and is a great opportunity to shine light on victims of human trafficking, where the average age is 14-16 years old!
The Red Sand Project is an intereactive art exhibition that is designed to raise awareness about human trafficking. By places red sand in the cracks of the concrete, the project brings attention to those that have fallen through the cracks in society.
For more information about the Red Sand Project visit their website: Red Sand Project
Zoë Ministries Inc. Awarded Carl M. Freeman Foundation Grant
On May 22, 2017, Zoë Ministries, Inc. was recognized and was awarded $5,000.00 by the Carl M. Freeman Foundation's FACES (Freeman Foundation Assists Communities with Extra Support) grant program.
With great appreciation, this award was accepted by Executive Assistant, Kristan Hudson, on May 30, 2017. This award has assisted Zoë Ministries, Inc. in creating educational and informational handouts, prepare training tools to see the red flags of sex trafficking and reach out to the surrounding communites. We are excited by what has taken place in the last 6 months and recognize the impact this award has had, on making this possible.
ACTION ALERT: Ask the Department of Justice to Enforce the Law
Ask the DOJ to Enforce the Law
Did you know that existing federal obscenity laws prohibit the distribution of hardcore, obscene pornography on the Internet, on cable/satellite or hotel/motel TV and in sexually oriented businesses or other retail shops?

I was once in charge of enforcing these laws for the U. S. Department of Justice and I know how effective they can be!

The idea that distributing hardcore pornography is actually illegal may seem unbelievable to some but that's because obscenity laws have been unenforced for over 8 years!
*Click the link above (Ask the DOJ to Enforce the Law) to view entire article
Seaford Man Sentenced for Sex Crime in Missouri
KANSAS CITY, Mo. - (AP) - A convicted sex offender from Delaware who came to Missouri to have sex with a 16-year-old girl he met through Facebook has been sentenced to 23 years in federal prison.
Federal prosecutors say 39-year-old Aaron Fletcher, of Seaford, Delaware, was sentenced Wednesday for enticing a minor to engage in sex.
Fletcher began communicating with the girl in February 2015 and they eventually exchanged nude photos. He eventually asked the girl to marry him and have his children. In March, he traveled to Richmond and took the girl to a motel room.
On Wednesday, he was also ordered to pay restitution for the girl's medical treatment.
In 2000, Fletcher was convicted of raping a victim under the age of 16 and pleaded guilty to enticing a minor to engage in sex.
Top Story: Department of Justice seeks Penalties after police investigate massage parlors
Delaware Sues Massage Parlors Owner in Prostitution Sting

Da Zhong Wang: 52 - a Chinese citizen living in the U.S. on a work permit, previously owned Relaxed Spa in REHOBOTH, DE, Massage Center in MIDDLETOWN, DE, Wang's House of Acupressure in SMYRNA, DE and Da Wangs's Bodyworks in DOVER, DE.
Overwhelmed Federal Officials Released Immigrant Teens To Traffickers In 2014
Abbie VanSickleThe Washington Post
'Catching awful lot of them': Feds nab sex traffickers in SD
As told by Fox News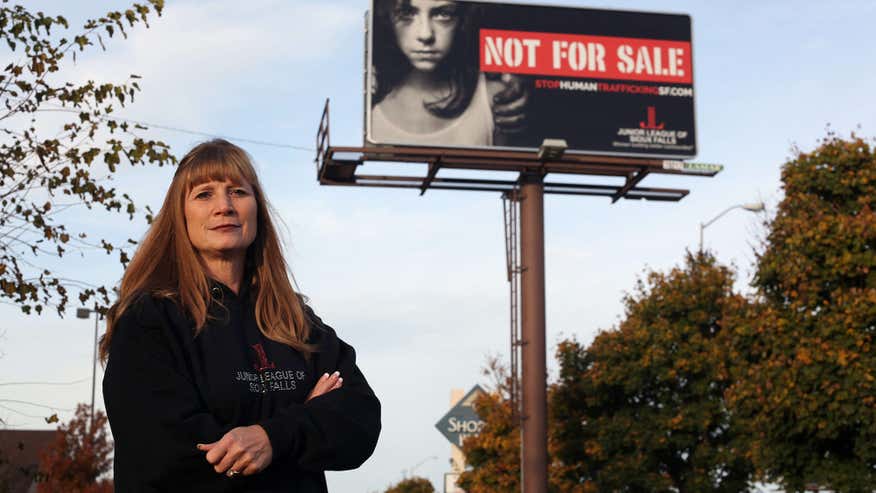 While trafficking exists around the nation, there's something distinctive about South Dakota: About half the women in the federal cases have been Native American, a particularly vulnerable population...
Twelve suspected pimps were arrested and 19 Girls Rescued Girls as Police Busted a Human Trafficking Ring
As reported by Erika Erickson via Fox 2 Detroit
Nineteen children were rescued from a human trafficking ring selling local kids as sex slaves all over the country.

Twelve suspected pimps were arrested in the undercover sting. Cities the children were included Detroit, Madison Heights, Ferndale, Kalamazoo, Redford Township, Warren, Dearborn and Clinton Township.

Guns, teens clothing and condoms were found across metro Detroit as the FBI, state and local police were involved in the operation, announced on Tuesday.
For the Video:
http://www.fox2detroit.com/news/local-news/33166066-story